Easy Slow Cooker Korean Taco Recipe
---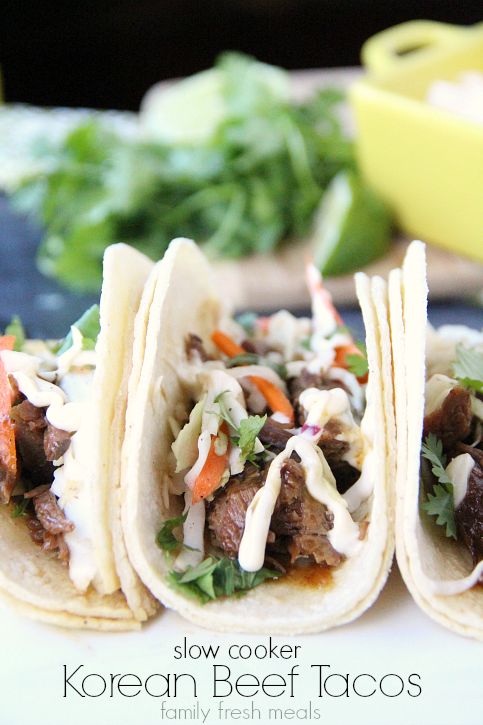 Do your weekdays look like this? Go, go, go, drop-off, pick-up, go, go, go drop-off again…..
It's 5:30 and you have NO CLUE what to make for dinner. I know this happens to me all the time. Now with the convenience of Campbell's Slow Cooker Sauces, you can put a real meal on the table without stressing about dinner all day.
Thanks to Campbell's Slow Cooker Sauces, you can have this beautiful meal on your table in just a few easy steps. I KNOW! It seems too good to be true. All you need is a slow-cooker, a few key ingredients, and theseflavorfulEasy Korean BBQ Beef Tacos cook themselves.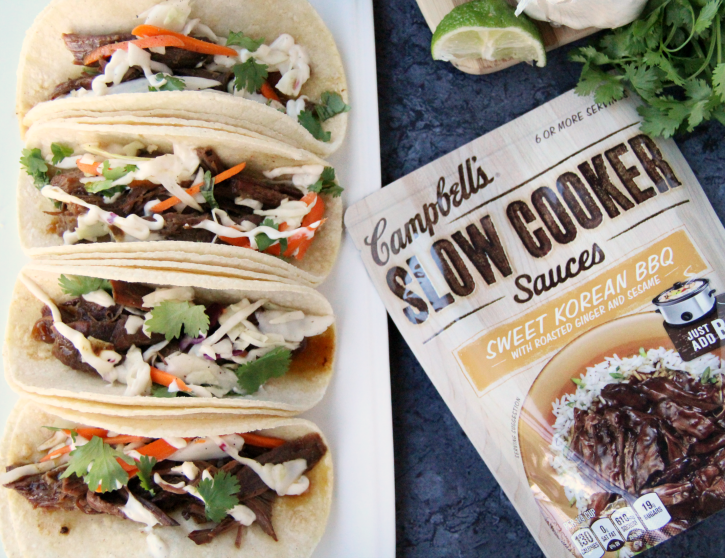 If you have a little extra time…I'm talking like 5 more minutes after you set your slow-cooker up, I have an AMAZING slaw and garlic lime mayo that REALLY knocktheseEasy Korean BBQ Beef Tacos outta the ballpark. YUM!
What I'll do is after I put my beef in the crockpot, I'll quickly mix the mayo and slaw and throw it in the refrigerator. The flavors mesh together all day and then everything is ready torock at dinner. If you don't think your family would dig the mayo and slaw, you can just top your tacos with some crunchy shredded lettuce.
Don't have a slow-cooker? Make sure to check out Campbell's other lines of sauces, Campbell'sSkillet Sauces and Campbell's Oven Sauces.
Easy Slow Cooker Korean BBQ Beef Tacos
Ingredients
1 large red onion, cut into thin slices
2.5- 3 pounds boneless beef chuck 1 pouch (13-oz.)
Campbell's Slow Cooker Sweet Korean BBQ Sauce
8 to 10 corn or flour tortillas
optional: 1/2 cup cilantro Sweet Slaw – Seeeasy recipe at the bottom
Garlic Lime Mayo -Seeeasy recipe at the bottom
Directions: 1. Place onions at the bottom of your slow cooker.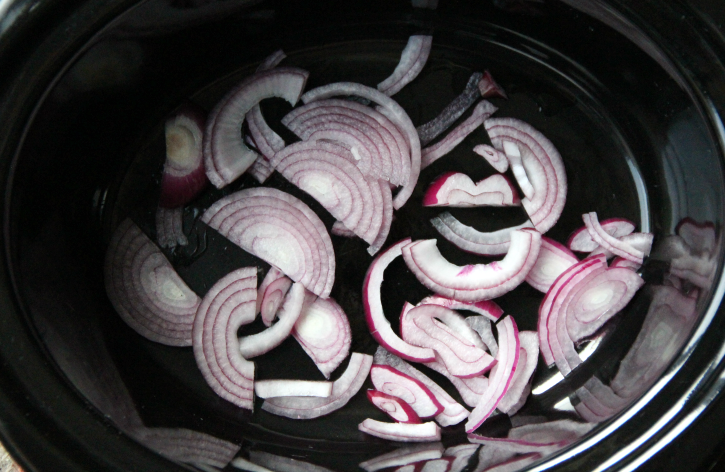 2. Next place beef on top. Pour entire package of Campbell's Slow Cooker Sweet Korean BBQ Sauce over the beef.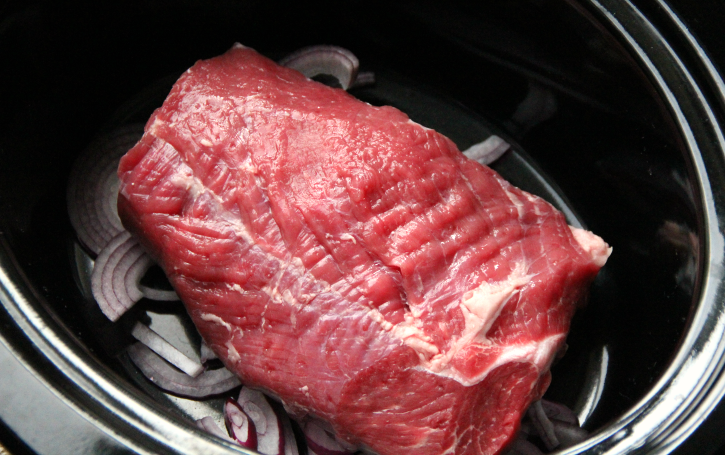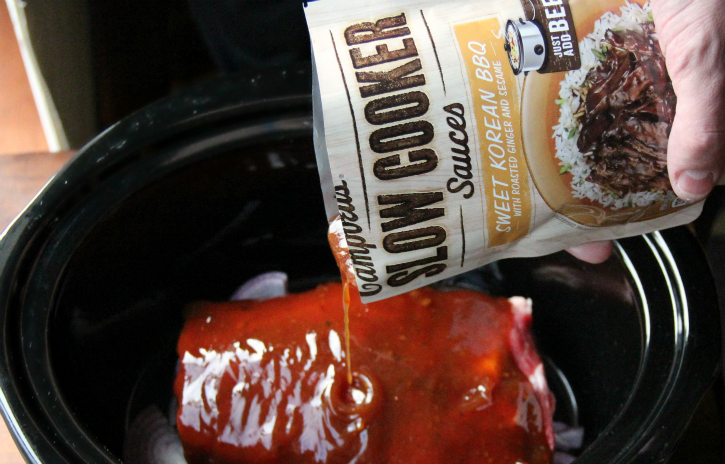 3. Cover and cook on LOW for 7 to 8 hours. You can also cook it on HIGH for 4 to 5 hours. Remove beef and shred it with two forks.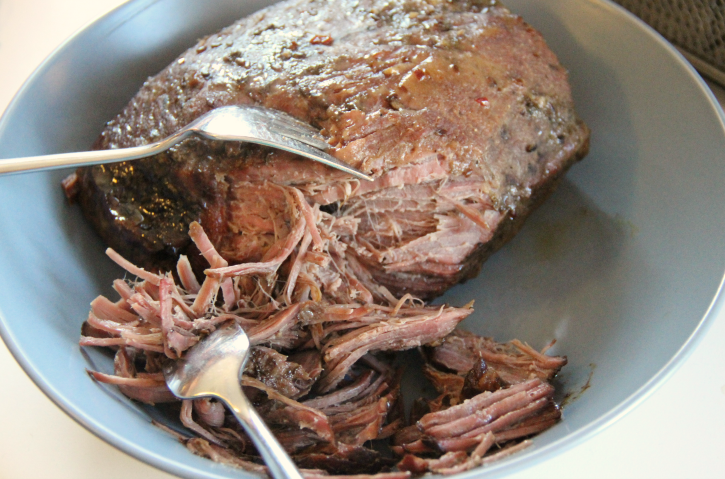 4. Place shredded beef back in crockpot for 10 more minutes.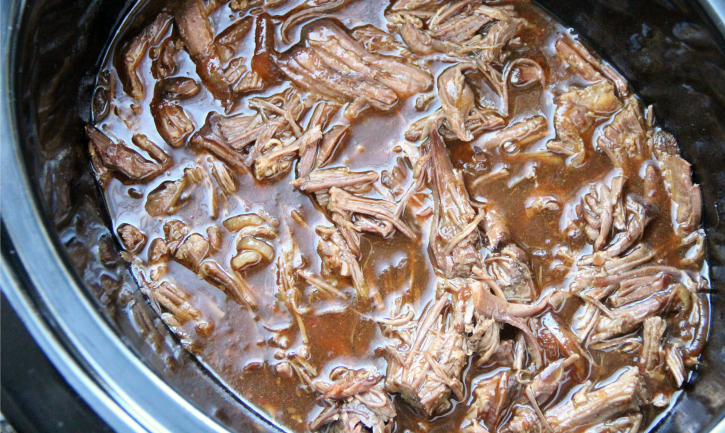 Serve beef on tortillas topped withoptional cilantro,Garlic Lime Mayo and Sweet Slaw. (see recipes below) That's it! So easy, and mouth-watering good!